First of all, a big
thank you
to all
100 of you
who have been following my journey. You're all awesome. Maybe I'll get my first giveaway going? We'll see how the rest of the semester goes!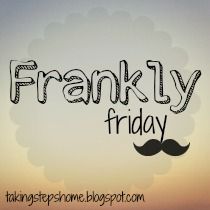 I wrote my first Thankful Thursday post yesterday and I'll admit, it was harder than I thought. Not because I don't have plenty to be thankful for, I almost have too much to be thankful for!
Isn't that the best problem to have? I have a wonderful family, fiance, friends and furbaby. My education is high quality, my future looks promising, what more could I ask for?
Frankly, I'm really blessed and I don't take the time to cherish that often enough. With Thanksgiving right around the corner, it's time for me to focus of those things. I spend most of my time worrying about school and whatever other drama that is going on in my life instead of helping the important things flourish.
Like they say, the grass isn't greener on the other side, it's green where you water it.