You guys are gonna hate me by the time my wedding rolls around. Between this post asking for ring advice and yesterday's post asking for fashion advice, I am convinced I'm hopeless and also very, very thankful I have an awesome group of friends to turn to!
But, again, another question. In regards to the tights from yesterday: I think I'm convinced I need a pair, but I have no idea what color to buy. I know, I'm hopeless. Ugh. HELP!
Carrying on...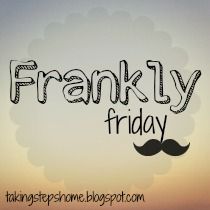 There's one in every crowd.
I'm talking about that person in class who has a comment about every. dang. thing. the professor says. A story, a comment, a totally random has-nothing-to-do-with-what-we're-talking-about thought.
This girl in my psych class has honestly challenged me so, so much. She makes class hard for me because I get angry when she talks. Ridiculous, right? It's more than that though. It's the way she dress, the way she makes her voice all squeaky to talk to the whole class, how she sits in the middle of the front row but leaves three times every class period, that she cries when we're talking about something not even remotely emotional just for attention, the way she pops her freaking gum all class.
See where I'm going with this? She drives me nuts, and pretty much everyone else in the class including our professor feels the same way. I'm a pretty judgemental person
which is something I've been working on for a long, long time
. This situation has made it much harder for me to control that.
Frankly,
I love my psychology class. It's intriguing and personal, but I hate going to class because of this girl. I haven't skipped the class all semester, but let me say I felt much more comfortable when she decided to skip.
Like I said, it's required effort to handle this situation. Physically and mentally. My muscles tense and my heart races when she starts one of her tangents. My mind wanders and I no longer can focus on the material. It's really hard for me to deal with this girl I hardly know. I have never once felt like this around someone before. I haven't mentioned these feelings to anyone else, but I feel like I'm dealing with them the best I can by just keeping my mouth shut and venting (vaguely) to you all. Thanks for listening, by the way.
Thankfully, we have two more classes until we are done for the semester. I think I can, I think I can, I think I can.