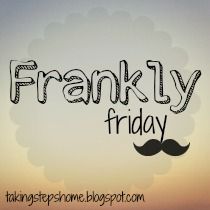 2012 is coming to a rapid close. It's a little frightening how as I get older time seems to move faster. At the same time, I know the future holds so much promise. Frankly, even though the years are flying by, I'm excited to see what's in store.
This year was a big one for me.
It started off with a bang as I got engaged not even five minutes after the ball dropped
I started this blog a few months after to help remember this exciting time
I got a prestigious internship this summer and spent some valuable time living alone in a big city
Wedding plans are becoming more concrete by the day. Big decisions have been made!
I've slowly accepted the fact that my childhood (even though I'm really not a child anymore) is coming to a close. I'm preparing for a career, becoming a wife and maybe even a parent in the very, very distant future. These things used to scare me, but I've matured enough to accept them.
I can't say this year was all perfect. It had plenty of downsides like adjusting to becoming newspaper editor which also meant adjusting to having no job during the school year. It's been a struggle, but I'm grateful for everything.
Up or down, this year has been a learning experience. I've grown, matured and become a better person.
So here's to you, 2013. May you bring even more amazing life experience into my life.