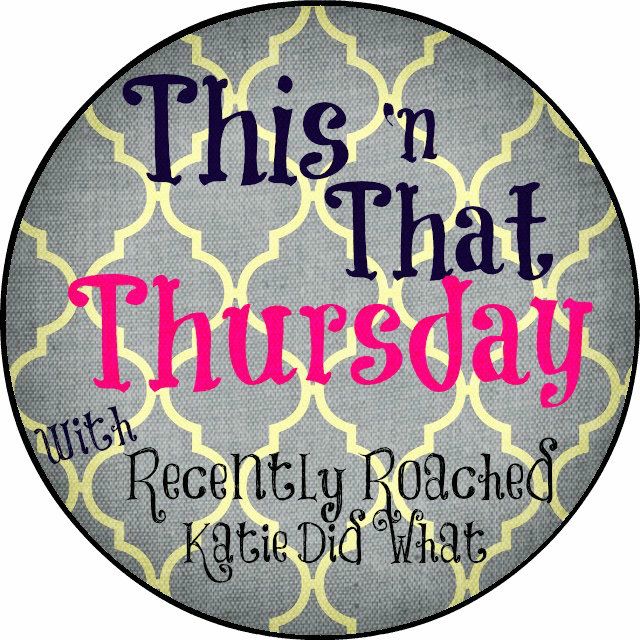 It's Thursday! Click the button and link up with Jena and Katie!
This is my first day of complete freedom from school. I turned in my last final yesterday morning and spent the rest of the day doing nothing. It. Was. Awesome.
That means I get to spend the next three weeks of my break curled up with this little cutie
Mad because I was studying and not playing with him//snoring like a freight train while I did homework//sleeping on my clean laundry//sleeping in my pants?//Napping...but that can't be comfortable//sharing snacks with his cousin who comes home with my sister today//Christmas pup
This
Saturday is my mom's family's annual candy making day plus our cookie exchange. So excited for good food and lots of time with them
Unfortunately that means that I, the only one home all day, get to spend my Friday cleaning. Lucky me, right? Oh and I also have to deal with Trig, who is afraid of brooms, squirt bottles, feather dusters and vacuums. He's such a baby.
Have a good almost Friday!