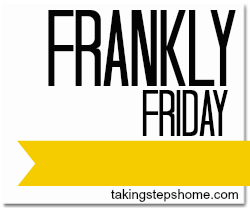 So maybe changing lip balms isn't as big of a life change for some of you as it is for me. Today I have some real life changes that I just wanna
vent
post about.
The house we found and fell in love with seems to be out of reach at this point. It's a long story and deals mainly with finance so I won't be going in-depth. I am certain this means there's something better out there. Cam is a little more torn up about it because he loved this place even more than me I think.
Cam got a big kid job! He's been working with his uncle while he was in school and just continued after he got his certification, so I am over the moon that he found something that will utilize his degree and be more stable.
School/all my extra curriculars are kicking. my. butt. I'm thinking of dropping a class that I don't need to lighten my load. Problem is I need 17 hours this semester (which I am currently taking) and 17 hours next semester in order to meet the minimum hours needed to graduate. This would require me to take a summer class, which I'm fine with, but my scholarships only apply to regular semesters.
Frankly
, all these things are scaring the crap out of me. School, graduation, job, wedding, etc. Holy cow. It's a lot to deal with at once. I am taking it in stride, but it's not easy.
Then again, no one ever said it would be.