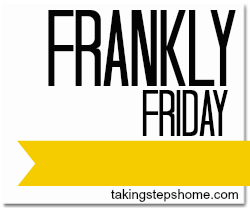 There is a huge burden on an engaged woman called body image. Not to say women who aren't yet engaged or who have been engaged don't feel this, but I think women who are engaged feel this extra.
I feel like every single day I am reminded that I will have to look at wedding pictures for the rest of my life and not only should I be in the best shape, but everything should look perfect. Hair, skin, nails, etc.
Talk about a burden.
Frankly, I've been struggling with accountability. It is just plain hard. I have to hold myself accountable for all these things that need to be perfect for the wedding. And that's not fun.
A few weeks ago I made a trip to the dermatologist to begin my journey with accountability. I've been fighting acne forever, and that is one of the biggest things I wanted to take care of for the wedding. I was rewarded with three topical creams/washes and a daily pill. If there's one thing I hate it's having to remember to take all this crap. Alarms or not, it's really annoying.
The other part of the dermatologist got a little more personal. I was a swimmer for a very long time and part of swimming is sometimes dealing with what you contract from the pool deck. Gross, but true. So I got a rash on my foot similar to athlete's foot (do yourself a favor and DON'T Google that. Ew). Mine isn't severe, but I've been dealing with it for literally almost eight years. Nothing over the counter worked. So the dermatologist gave me another cream. Lucky me.
That brings my grand total to four daily creams and a daily pill.
But it doesn't stop there.
I've mentioned before that I've been seeing a counselor in hopes of getting to the bottom of things. She suggested I see a psychiatrist. The psych was great. He put my anxiety/dysthymia/ocd in terms I could understand: the brain is just like any other organ, when you have an issue, you treat it. If I had a heart disorder, you'd get meds to correct it. Now I have a brain disorder and I have to correct it. I won't be on meds forever, but until it's corrected. I met with him yesterday and ta-da! Another pill. Bringing me to four creams and two pills. WHAT. Talk about annoying. Too much to remember and to top it off I get more anxious about the possibility of forgetting. Counterproductive?.
So I'm dealing, slowly but surely, with all of my issues and holding myself accountable and fighting my own stigma about mental disorders. I haven't even told my own family about it and here I am admitting it to all 123 of you.
Maybe my weight will be next.