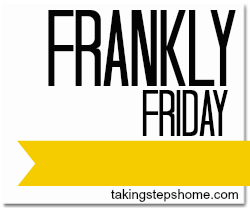 Man it feels like it's been forever! School is back in full force and boy it's hit hard this time around!
And
frankly
, things are tough and I'm not sure I can take much more.
This semester I have three jobs:
1. Still editor of our campus paper (which gives me a scholarship-like tuition cut)
2. Interning at the City's Mayor's Office assisting in implementing their strategic communication program (I already have all my internship credit hours, but I needed an extra four hours in order to graduate)
3. Still working in the drive-thru at the restaurant (my main income)
Obviously, all these jobs are necessary for school and living expenses. Unfortunately, I also have classes and a senior project to do on top of that.
The good news is I
love
my classes. My favorite is Abnormal Psychology. It is absolutely fascinating to me how the mind works and becomes altered by disorders. The class is extremely difficult because there is so much to know about the brain. It is the most complex and complicated organ in the body, and this class really illustrates that.
My other favorite is Intro to History. I cannot begin to explain how awesome the professor is. He is excited everyday about class, no matter how mundane the topic. He even hangs pictures up in the classroom before class. I haven't had a teacher do that since highschool. No professors do that anymore because they don't have their own classroom so all the stuff that gets hung has to come down after the hour and fifteen minutes of class.
Awesome.
I also have a pretty basic comm class and am getting some credit for the newspaper. That schedule doesn't seem so bad, right? WRONG. You see, there is this lovely little beast called a senior assessment project.
You may remember this sucker breaking me down a ton last semester just doing the proposal for said project. This semester, I have to complete the project, compile a big binder (literally hundreds of pages) of everything I've done (research, processes, findings, references, etc.) and present it the week before Thanksgiving.
Did I mention it DETEMINES WHETHER OR NOT I GRADUATE?! No pressure.
Holy cow. Between my three jobs, one really difficult class and a few other and this HUGE project, I am totally at my limit.
I'm not quitting blogging or shutting down or anything, but it's not a priority right now. I've been reading all the blogs on my feed still, but commenting is hit or miss. So no worries, I'm still stalking everyone :)
In the mean time, I'm hoping to get an apartment tour in eventually and keep you updated on my school stuff (mainly because it holds me accountable). And if you think about it, keep me in your prayers as I try to keep my head above the water.