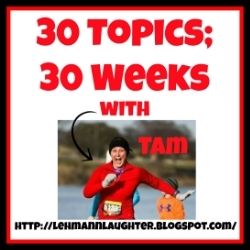 So if you've followed my blog at all, you know I've been dealing with some problems lately. If you read yesterday's post, you know the problem has been
really
bad lately. Let's use that as an example.
This has been a problem I've been dealing with off and on since 2008. Sometimes I'm really gung-ho about fixing it and being done with it all. Other times I just don't wanna.
Add to that little issue all the transitions currently happening. I started this blog to document those transitions, like graduating, getting a job, getting married, moving in with Cam, etc. They've been a real bear.
Admit it, we all feel like Stu at some point in our lives. via
When it comes to problems, I think I deal with them when the situation gets dire, aka I procrastinate like it's my job. I did it with big projects and homework during college. If you look through any posts from my last semester of school (September-December 2013) you'll most likely read about my miserable senior assessment project and how it was
such a huge deal
I just chose
not to do it
until I absolutely had to. I was miserable and it was my own fault.
I do the same thing with confrontation. It doesn't happen often in my life
thank you Jesus
, but when it does I put it off or pretend like it's just not happening.