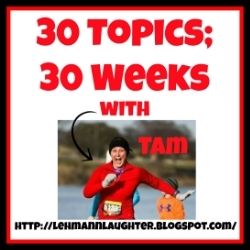 The prompt for this week is : "Let's be honest: starting with ourselves. Are you honest with yourself about your faults, your mistakes and your life?"
When I read that I actually said out loud yikes. That is deep.
It also was a little more light-hearted for me when the line from the Queen Bey herself starting ringing in my head, "are you happy with yourself?" from Pretty Hurts.
You're welcome for providing the soundtrack for this blog post.
Back to the heart of the matter...
The roundabout, as well as the short and sweet answer, are both no.
Human nature tells us to strive to be the best, for perfection. It's the "Does this selfie accentuate my double chin? Take another" type culture. Put your best face forward and make sure that's just about the only face anyone ever sees.
Recently I've been manning opening up about a lot of the struggles I've been dealing with lately. It took a lot for me to be honest with not only the people closest to me, but myself. Sad but true.
And why is that? The "best face" culture I was just talking about. My faults are weaknesses and I certainly couldn't risk showing those...
My mistakes are a whole different ballgame. There's many, some more mundane than others, some I'm ready to talk about and some I'd rather stay away for good.
Lately being honest about my life has been a process. First is knowing and understand within myself, then accepting, then talking about it all. It has been hard because of all the life changes happening, graduation, college, moving, etc. It forces you to acknowledge things you either didn't want to or didn't realize needed acknowledgement. Sometimes those things pop out and scare the beejesus out of you, too.
Going back to the original question, my answer is still no. I still try to hide those imperfections, but I think I'm working toward a more honest, open version of me.