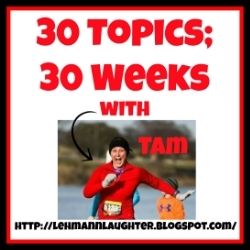 Are you satisfied? Working towards a goal is wonderful but do you take time to enjoy what you already have? Emotionally, physically, spiritually, financially- are you satisfied?
I have been post a
lot
lately about where I'm going in my life. I was recently
married
and recently
graduated
. The
job hunt
has been pretty unsuccessful thus far and I've been doing a lot of work on
my spiritual self
lately too.
So basically, what has been going on lately hits every point in this blog prompt. Things are going, but they're not going very well. I get really preoccupied when things aren't going well because I get stressed and when I get stressed my anxiety flares up. All those things combined are basically a recipe for a heart attack disaster for me in my own head.
It's hard to be appreciative of what's right in front of me. There's so many good things going on! The weather here in NW Ohio has been beautiful lately, our wedding photos and video should be here soon (Lord willing...it's only been almost four months -_-) and much more! Things are good, but I'm too busy worrying about these worldly things like money which affects everything negatively.
Spiritually things are improving which is definitely benefitting me emotionally. Now I just need to trust that other things will work out and I'll be set.