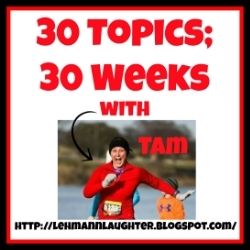 Have you made a mistake and learned from it? How did the process affect you or the people around you?
If you answered no to the first part of the prompt, you're probably lying to yourself. Everyone makes mistakes and I think not learning from them or purposely avoiding/not acknowledging them is really unhealthy.
Yes, we've all made mistakes. I would consider my high school years full of them. From the guys I hung out with/dated to the dresses I picked out for homecomings and proms (ugh)...mistakes.
A lot of those mistakes did affect other people. For example, there was a handful of guys I dated (none seriously and none sexually) that really affected the beginning of my relationship with Cam. My reputation preceded me and he was extremely hesitant. Did I save myself for marriage? Yes. Did the fact that I had prior relationships still affect us? Yes.
Some of those guys my friends at the time didn't like or get along with. Sad to say, but the first couple guys caused me to lose friends. I definitely learned from that one. The lesson? The guys aren't worth it and your friends will appreciate the good one that finally comes around.
Okay so I guess this post turned into a rough dating history. Oops. But the guys I've dated are an awesome example of mistakes I've learned from!